About Us
Since 1972, Rug Doctor has been providing families around the globe with professionally cleaned carpets and is now available in over 18 countries worldwide.
Rug Doctor's powerful carpet cleaning machines combined with the unique vibrating brush, enables you to clean; deep into your carpet fibres where grit and allergens hide. Rug Doctor's power enables it to remove the dirt and stains normal vacuuming leaves behind.
The powerful Mighty Pro is used by thousands of cleaning professionals, yet it's lightweight and easy to use. Time and time again, customers are amazed at how much dirt the Rug Doctor Carpet Cleaning Machine extracts from carpets even though they recently had their carpets cleaned by a professional service.
Using only the power of the machine and hot tap water with biodegradable Rug Doctor cleaning chemicals, it's so easy to look after your family.
Reasons for trusting Rug Doctor

Powerful, compact, easy to use carpet cleaning machines.

Professional carpet cleaning products for a better, longer lasting clean.

Friendly, helpful customer service hotline anytime there's a question.

Convenient Rug Doctor carpet cleaning machine hire locations nationwide.

Regularly maintained to make sure each hire carpet cleaning machine is in peak condition.

Competitive carpet cleaning prices.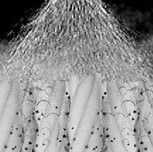 Inject
Outstanding results in carpet cleaning starts with mixing the Rug Doctor carpet detergents with hot tap water.
To deep clean, you must inject onto the carpet an adequate volume of cleaning solution mixed with water. This is so the dirt stuck in carpet fibres, can be loosened by the detergent solution and allows the solution to act as a rinsing agent. The loosening of dirt, enables the Rug Doctor machine to clean your carpets in one pass.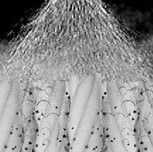 Agitate
Rug Doctor's unique vibrating brush oscillating motion, means the brush reaches deep down in between the carpet fibres to loosen and bring up tough ground in dirt and grime.
At the same time, it leaves the carpet pile fluffed up and raised (not flat and matted as cleaners with roller brushes can do). This leads the carpet into the next step, extracting the dirty liquid to start the drying process.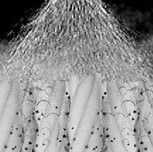 Extract
Rug Doctor's powerful vacuuming extraction is essential in the carpet cleaning process. Without it, dirt and excessive moisture is left behind.
The cleaning solution and dirt is extracted from the carpet in the last stage of the cleaning process; leaving most carpets and upholstery dry within four hours.