DEEP CLEAN EVERY FLOOR IN YOUR HOME WITH ONE AMAZING MACHINE!
Rug Doctor's first ever true all-in-one floor cleaner, the FlexClean cleans carpet and hard floors with one lightweight, versatile, compact, multi-floor machine.
BEYOND CARPET, BEYOND CLEAN
Featuring 3 optimised spray rates for effective carpet and hard floor cleaning.
Powerful suction removes tough dirt, stains, odours and more.
Easy to use, pivots and handles like a lightweight vacuum.
ONE MACHINE, EVERY FLOOR
CLEAN CARPET, HARDWOOD, TILES & MORE WITHOUT CHANGING MACHINES OR SOLUTIONS
WHY FLEXCLEAN®?
FlexClean pivots, handles and swivels to clean just like a vacuum. Featuring 3 optimized spray rates for effect carpet and hard floor cleaning, FlexClean® allows for a truly seamless cleaning experience, easily switching between carpet to hard floors with one machine.
DEEP CLEAN
Most floor cleaners only cleans the surface. To ensure your floors are truly clean, a deep clean is needed. FlexClean® durable rotating brushes dislodges dirt, and powerful suction pulls stains, spills and odours from both soft surfaces and hard floors such as tiles, hardwood and more.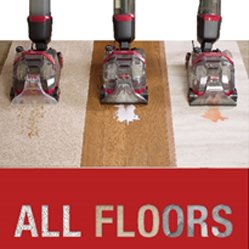 ONE MACHINE, EVERY FLOOR
Use FlexClean to easily deep clean carpet, area rugs, hard floors and even tiles!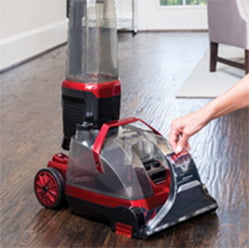 EASY TO SET UP & USE
Lightweight, easily-manoeuvrable with removal tanks & digital indicator lights make FlexClean easy to set up and easier to use.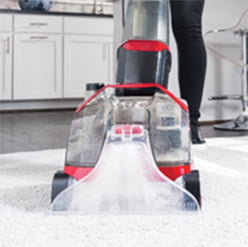 BEST-IN-CLASS SUCTION
FlexClean's best-in-class suction and powerful rotating brush effectively remove dirt, stains, spills, odours and more.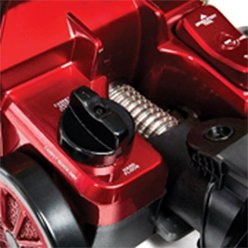 EASY CLEANING WITH JUST 2 STEPS
Switch from cleaning carpets to hard floors with two quick steps! Just change the nozzle and turn the knob.